"Words of mouth aren't enough; let's Celebrate Thanksgiving Day!"
Marketers will soon be rushing to boost sales and entice customers to spend for the holidays as Thanksgiving weekend approaches. It may be exceedingly challenging for small businesses to stand out during this time of year when competition is at its toughest.
Businesses everywhere, especially those catering to Americans and Canadians, have a tonne of potential in November. Spending totaled billions of dollars last year, and it is anticipated that it will rise much higher this year. How can you make sure that your company receives a sizable portion of the Thanksgiving pie?
We will help you know some of the best ideas to celebrate Thanksgiving gift day that will be useful for you and your community.
Let's start.
Use Thanksgiving-themed Content
The success of your Thanksgiving marketing ideas depends on how well you market them. You need to put some real thinking into what you're sharing and when you target your audiences. It is better to use Thanksgiving-themed content while promoting sales, holding competitions, or just sharing holiday stuff to get better results.
You can either start from scratch or utilize one of the pre-made Thanksgiving templates to put together a finished product. If you start video content, you shouldn't need more than 10 minutes per video to complete using the editor, which is simple to use.
Using humor to engage your audience is a terrific marketing strategy. This one can be used to advertise a Thanksgiving sale, event, or anything else. So, keep your content simple and enjoyable on this day so that this campaign can boost engagement.
Focus the B2B and Help Small Start-Ups
Use your Thanksgiving marketing to highlight other local businesses since Thanksgiving is frequently linked with friends and family. To introduce people to your partner company, you can make co-branded material for your website and social media platforms or use videos.
If there is a nearby business, you may collaborate on a co-promotion. Let's say you run a bakery offering pizza at low rates, you may also see a coffee branch nearby to provide discounted pizza with their coffee.
As a packaging company, Instant Custom Boxes also engage with many businesses and startups every year. We provide them with Thanksgiving packaging offers, which are specifically designed to meet the needs of these small businesses. We also give them free design support to create supreme custom packaging boxes for their customers. Even more, we charge no penny for shipping this high-quality packaging so that every entrepreneur can benefit from us.
Prepare Yourself to Stand Out in the Market
Thanksgiving will be here before you know it, so it's time to start organizing your initiatives to get people into your shop. To get customers excited about your holiday shopping discounts, use Thanksgiving promotions like events, email campaigns, and social media posts. This strategy will help you engage with your own community and help you bring more people too.
You can use packaging labels for Thanksgiving, bottle neckers for your beverages, or you use hang tags specially prepared for the day. It will not only help your products to be different than all other offers in the market, but it will also help people send them as gifts to their beloved ones.
So, having that aspect in mind, you can easily stand out in the market if you properly organize your strategy according to the wishes of your customers and the need of the time. As for as these materials are concerned, we welcome you to check and customize these packaging to personalize for your brand.
Don't Forget to Send a Thank you Note
Sending email thank-you emails to your consumers will show them that you care about them. Alternatively, you may provide them with deals when they visit your real business. Contrary to the traditional marketing approach, you should create a straightforward email design to send thank-you notes.
No doubt, the perfect time to express your gratitude to your customers is around Thanksgiving Day. And as an owner of a small business, getting to know your clients need to be at the top of your priority list. They will realize that you care about them and that you are not faceless machines trying to make a quick buck.
Make Thanksgiving Day a Discount Day
In most cases, straightforward Thanksgiving marketing strategies for your company, like promotions or discounts, can increase holiday sales. Giving customers the option of a one-time, limited-time offer or a Thanksgiving discount can work effectively. People already make up their minds to go shopping on this day, so giving discounts on your services and products may become an exciting surprise for them.
Consider November to be the month when your business donates to a cause that is close to your heart. Don't be reluctant to inform your current and prospective consumers about the cause that is important to your business. You might meet a client who appreciates that cause just as much as you do.
Although companies keep giving discounts and promos day after another, but discounts on particular occasions result in happy endings. People appreciate it and become permanent clients after having an enjoyable experience. Therefore, it is a need of time to step forward to plan a special Thanksgiving gift discount for your customers.
Send a Thanksgiving Gift to Repeat Clients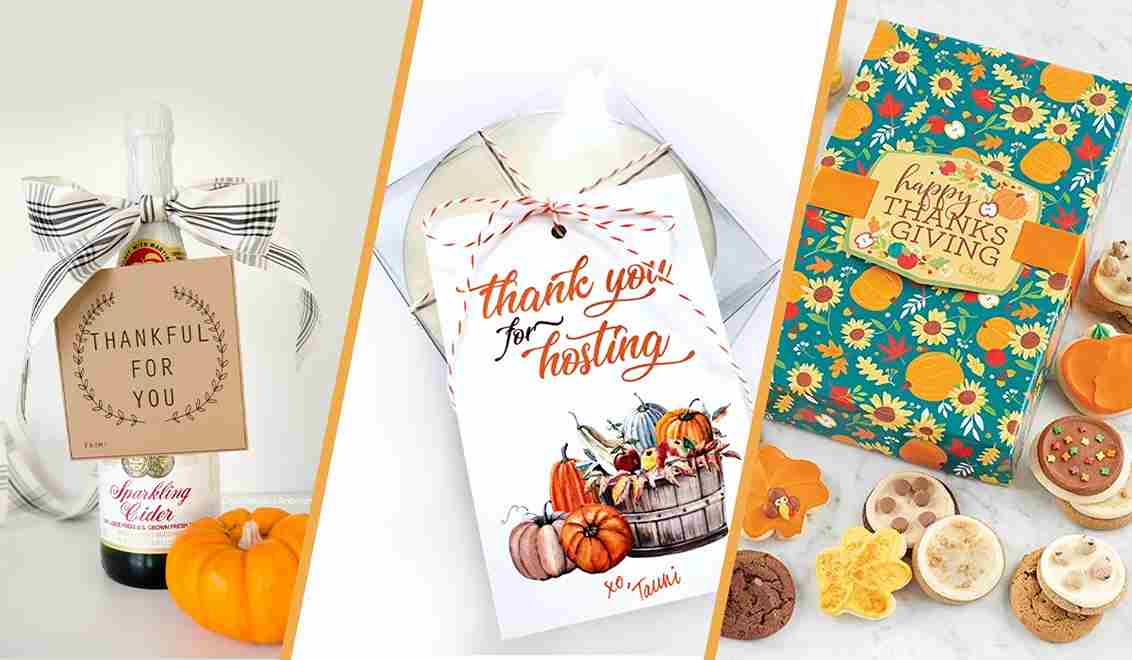 Sending a token of your appreciation to your customers will demonstrate how much they matter to you. This could be as straightforward as a message or as complex as a thanksgiving gift box of treats. Reminding your customers of your genuine concern is pleasant for them and will keep your company at the forefront of their minds as they start their holiday shopping.
Additionally, letting your loyal customers know how much they mean to you is just a great gesture. Don't forget to include a sincere word of appreciation, as we have discussed in the above section! Whether you opt discount strategy or send gifts, it is important for both to label with since word of appreciation. This is how you remind your customers that their support also matters a lot for your business.
Engagement with the Local Community through Food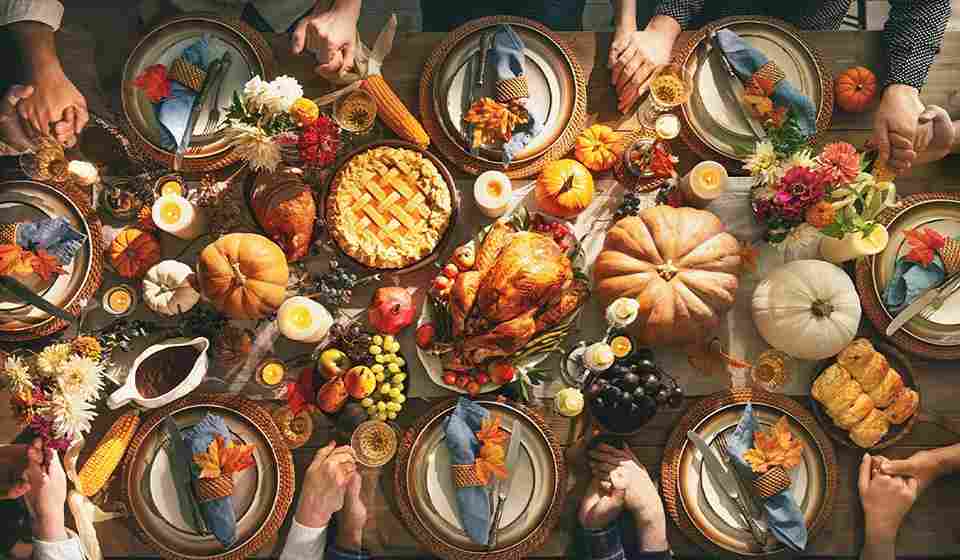 Advertising for Thanksgiving is crucial, but it's not the same as "marketing." Marketing is any action you do to position or promote your business; it's not always about producing money right away. Even though building brand recognition and customer loyalty may not result in sales right away, they are crucial for your business's bottom line.
Therefore, the holidays are a fantastic time to increase brand recognition. There are several events to attend, charities to support, and fundraising activities to organize. You need to cash on the spot by doing activities that are perfect for the occasion.
If nothing else, Thanksgiving is a food holiday indeed, so keep that in mind if you're stuck for ideas. By holding a food drive at your place of business, you may enhance your company's reputation while doing something that directly benefits your neighborhood. The best way to send meals and delicious foods is to use customized gift boxes because they will add more value according to the event's needs.
There are many churches, mosques, synagogues, food banks, and charities in the region that would be happy to assist you in starting a canned food drive because they are simple to organize and publicize such occasions.
Use Thanksgiving Gift Boxes to Make a Difference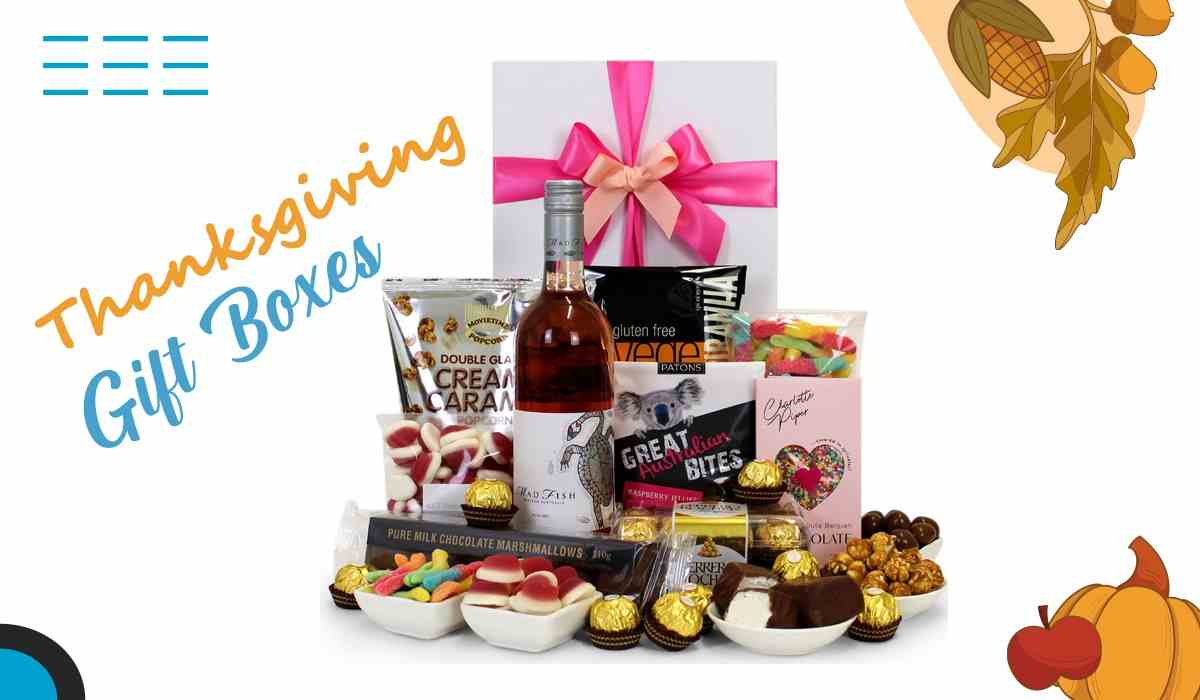 Thanksgiving Day is a day of appreciation and gratification for God as well as the community. Keeping that aspect in mind, people praise God and try their best to be a source of pleasure for each other. They also get a chance to thank each other, eventually encouraging each other to keep having such kind of perspective with them.
Similarly, it also becomes a day of connection between all fields of life, from people to friends and families to businesses. Therefore, everyone, whether it is an individual or business, sends gifts to their beloved ones, and you also have plans for the day. As a business, you need to make a difference by preparing your products in high-quality Thanksgiving gift packaging, so that they add more beauty to the products.
Having your products in these boxes will make your clients feel blessed because they also look for the relevant packaging of the day.
Climax
Thanksgiving gift boxes act as a tool for everyone to celebrate Thanksgiving Day. From friends to families and startups to businesses, everyone benefits from these amazing ideas to bring more joy and happiness. Similarly, different marketing campaigns are also a good chance for many companies, but sending gifs, thanks notes, funds and discounts can have a compound impact for the whole of the year.
Therefore, if you also want to send a gift or simply want to pack your products in Thanksgiving packaging, we will be delighted to see your email or receive your call anytime. As usual, let us join you to benefit from our yearly discounts designed especially for such a happy Thanksgiving gift day!