When it comes to packing valuable products, plain and boring boxes will work just fine and be done. But what about the product presentation? What about the strategy to grab more customers? Can you do that with standard, plain boxes? Recently, the boxes you use to pack your products serve more than just a way to get your products to your customers. This is where personalized boxes with logo make a great difference.
So, how can these boxes do wonders? What makes them different? Let's discuss this further!
The Ways Personalized Boxes with Logo Make a Huge Difference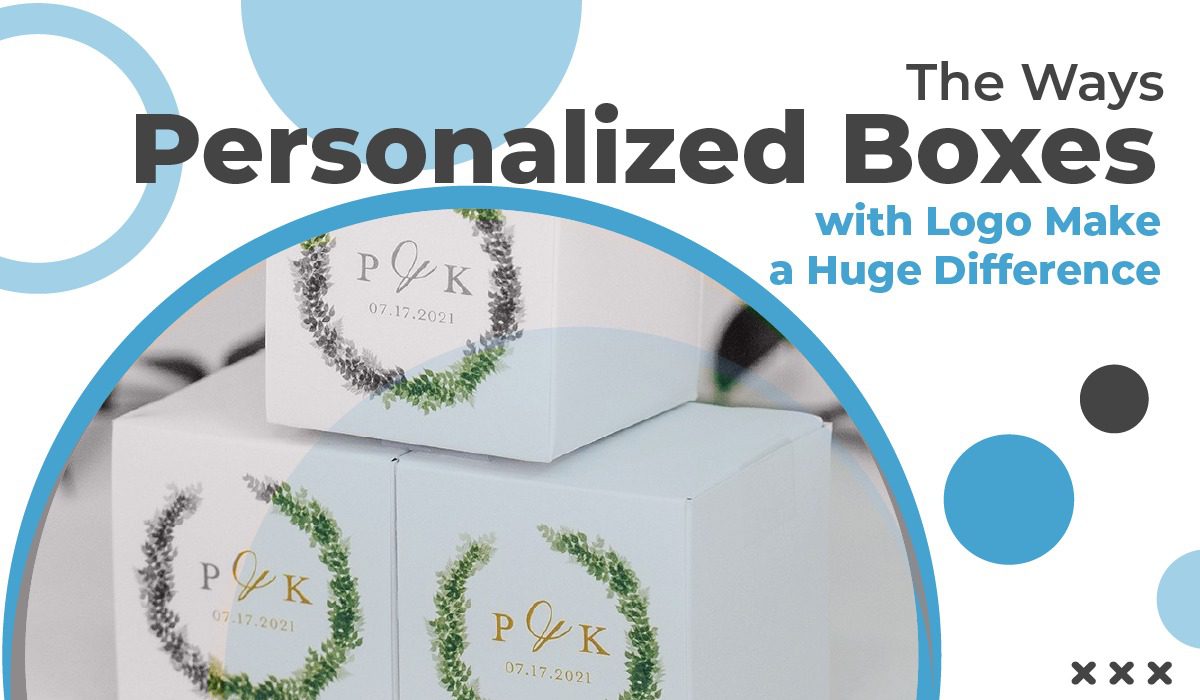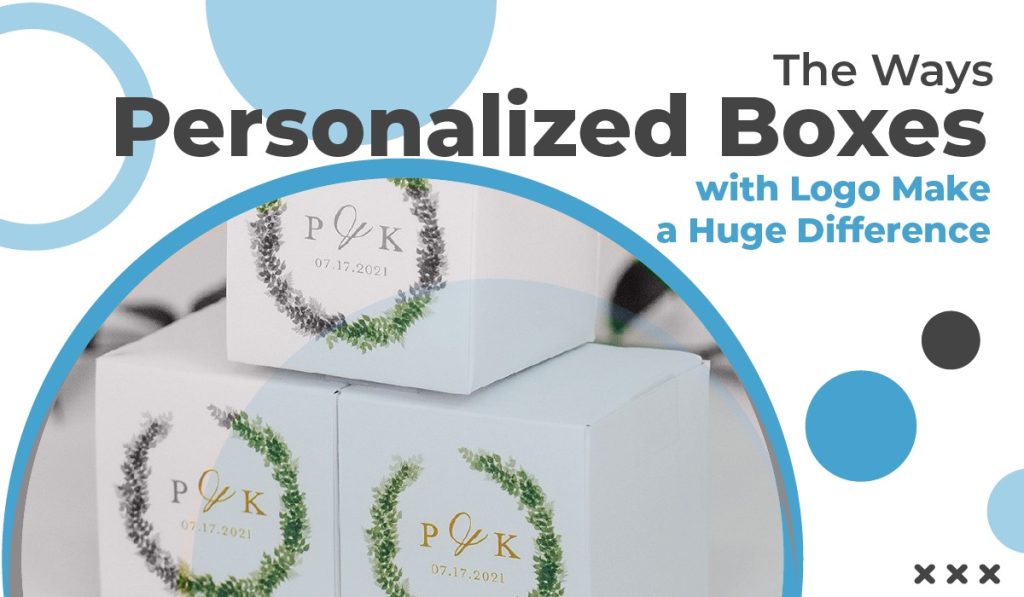 In this modern business market industry, your packaging boxes come with an undeniable marketing value. Your boxes influence how people recognize your brand and how they recommend it to friends. Personalized boxes with logo can help you in shaping a positive first impression in front of customers. But wait, there are more that these boxes for your business. What are they? Keep on reading!
Printed boxes with logo deliver an unforgettable impression
As we can see, the e-commerce sector has been turning the world upside down in recent years. Accordingly, along with the busy lifestyle, more customers prefer to order many products from online websites.
Now let's take a moment and have a look at the statistics below.
Approximately 96% of Americans have been doing online shopping at some point.
Retail e-commerce sales are predicted to make a number above $4.5 trillion
About 67% of millennials along with 56% of Generation X love to shop on e-commerce sites
In this case, there are many ways your business can keep up with the e-commerce side.
Personalized boxes with logo are the first thing your beloved customers will encounter with your products and brand. On the other hand, as customers have more options, their expectations have also increased. People don't like to get simple boxes that look untidy when they come to their front door. Instead, unboxing the boxes has become part of the overall checkout process.
Amazing Marketing Benefits Offered By Affordable Custom Boxes
Now that you know the statistics above, you must be excited to explore more about these affordable custom boxes. Well, without you realizing it, these boxes offer amazing marketing benefits your business can get.
Your printed boxes with logo are your chances to grow your brand
For online-first brands, it will be the first time any customer will experience shopping from the brand completely offline. In this regard, if you really want your brand to shine, you will need to go one step further. How? By adding your own style to your boxes. Your personalized boxes with logo need to be unique. Thus, you need to place some effort to get the design right.
Display your branding elements
You should include some branding elements such as your brand name, logo, and website address. Indeed, you need the boxes that will best display your products and brand. When your customers see your products in printed boxes with logo, they will know where the products came from.
In this regard, your custom boxes should have a professional appearance. Yes, you would not want them to look like they were crafted by an amateur packaging designer. So you should not overdo your boxes with bright colors and crazy fonts. Of course, unless such visual confusion will better represent your company.
However, this doesnt mean that you should give up if you think you will get difficult in designing. Instant Custom Boxes is your option here. Our packaging designers will help you come up with good designs.
Draw more customers
As a business owner, you would never want to skip any single marketing opportunity – especially the one that takes only small effort. Well, what if we say that easily recognizable boxes with branded boxes can really enhance your company brand? Well, no kidding here, they really have that magical power.
Yes, personalized boxes with logo have the power to easily attract the attention of anyone who comes in contact with them. In fact, the case applies not only to the customers who ordered products from your brand. This applies even to a casual observer, for example, someone who sees the boxes in the delivery person`s hands – they will see your company name on the boxes. If you are lucky, your design will be of interest to your business. This way, these wonderful boxes help you draw more customers.
Printed boxes with logo make your customers feel more valued
Printed boxes with logo can really help to make your customers feel special. If you want to make it a personal experience, you can connect with your customers through the boxes. This will make them purchase from your brand again. Far better, they will recommend your company to their friends.
What's more, if you are really lucky, your customers will share your packaging boxes on social media. Hence, further extending your business reach. We know that many people have been sharing their unboxing videos through social media, only because they love the product packaging.
Affordable custom boxes can be the most effective marketing tools
Now, let's go back to the last time you purchased any product from an online brand. Did you notice how they delivered the product to your place? Was it a custom printed box with a brand logo? This logo would be the one that let you know your ordered product was inside before you even opened the box.
Affordable custom boxes can do more wonders than words on a carton. Instead, the marketing benefits these boxes offer can really add up to your brand recognition.
Printed boxes with logo will easily and immediately highlight your brand in the market. Instead of packing your products in a regular shipping box, you can add your logo, company name, and other potentially important information to make your packaging stand out with a professional look.
Drive the repeat purchases
Many brands would go one step further and highlight their boxes with unique and colorful designs that enhance their brand images. Whether you will make it in color or black and white, you can add the printing style you want to your boxes. This effort will help you to bring more customers back to your brand and encourage them to purchase again.
As we mentioned above, most people in the United States shop online on a regular basis (96% to be exact). Thus, you need to put some effort to direct your customers to your website, if you want to increase more sales. You can eventually strengthen your brand's presence by expanding the reach of people. You can easily do this by using presentable and recognizable personalized boxes with logo.
Make your brand more recognizable
Again, right from the delivery drivers to customers, to those walking on the street, your brand will be noticed by many potential customers. If you want to please your customers, you know that it is a small thing that makes a big difference.
With your company name on the boxes, your target customers will know that their purchase has arrived. Even better, they will feel the excitement before removing the product from the boxes. The first thing your beloved customers will see from the boxes will be your company name and logo. This is exactly the kind of joy and excitement that will eventually help your brand to build strong relationships with them.
Help your brand stay ahead of the market competition
Without any doubt, your products should be the most important consideration. On the other hand, the packaging boxes they come in can really (and should) serve many purposes. Affordable custom boxes will protect your products and make them easier to ship. More than that, the boxes also provide simple, hands-free marketing for your business.
Read Also: Tips to Get Affordable Customized Boxes
Marketing through Printed Boxes with Logo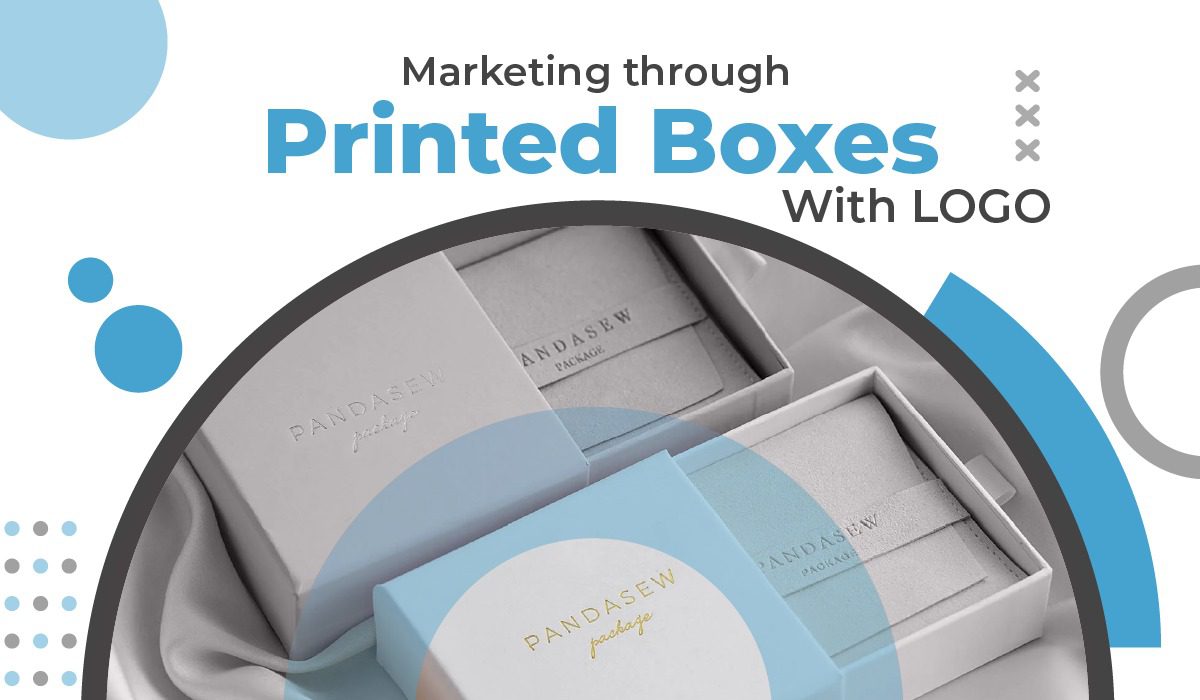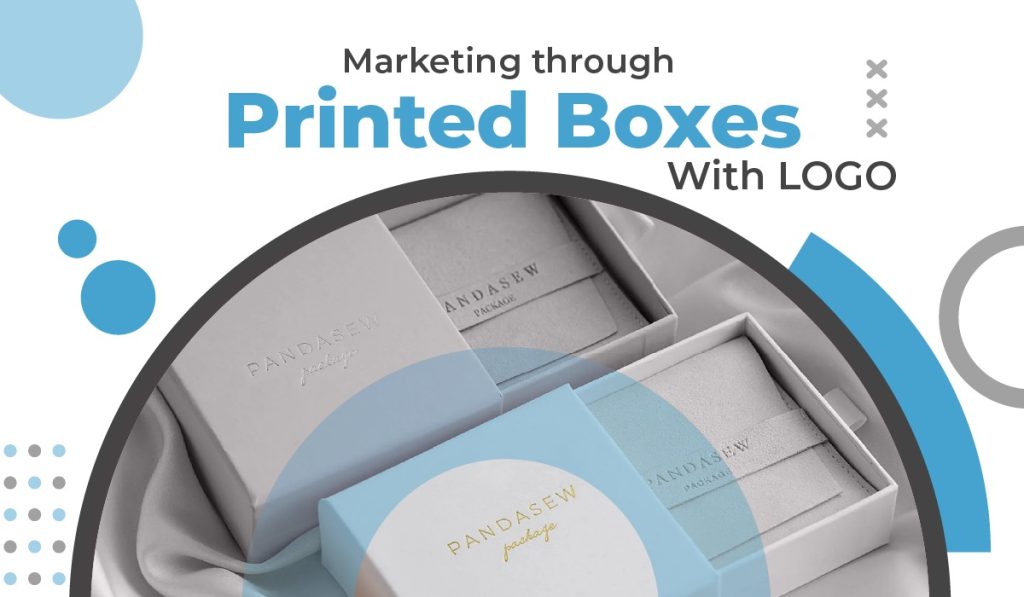 Marketing through packaging is becoming more popular these days. However, many brands haven't used it yet. Want to stay ahead of the competition? All you need to do is make your packaging look more visually appealing.
How the market customers will perceive your brand can really make a big impact on whether they will purchase from you again or not. So, what can you do to build that relationship? Now imagine a plain brown shipping box. How can it help to expand your brand presence while helping you reach more potential customers?
Well, sorry to say but it can't.
The fact is, the purchase process should not end with the arrival of the product. Instead, delighting customers through personal experience can lead to their commitment to your brand in the future. Yes, printed boxes with logo can turn out to be a bit more expensive than standard, plain boxes. However, they will not ask you to break the bank either.
Along with the number of printing methods available in the packaging world, there are options to accommodate any budget. Enhancing visual branding with your personalized boxes with logo can really help in:
Increase business awareness
Improve sales
Ultimately be cost-effective
Wrapping Up
Having exclusive printed boxes with logo can really help in improving your business profits. Considering all the benefits offered by these boxes, it is not surprising that many brands have been using these boxes. Yet, if you are still considering the price, Instant Custom Boxes will be your one-stop to go.
We offer the most innovative personalized boxes with logo at affordable prices. Give us a call!