What is the History of Pink Donut Boxes?
The history of Pink Donuts Boxes goes back to 70s & 80s when a Cambodian refugee moved to the States. He started a start-up and opened a doughnut shop. In the distinctly colored boxes, he began selling his sweet treats. Ngoy helped many entrepreneurs start their doughnut shops over the years. The pink boxes and mentorship were both provided by Ngoy to each new store. There were doughnuts everywhere, and the city was carpeted with their trademark packaging.
Because donut boxes are specifically for donuts, they make the perfect packaging for donuts. You can place donuts appropriately in these boxes, so they do not break while being delivered to customers. The price of these boxes is also lower than that of other kinds of regular boxes.
It is easy to pack donuts safely in donut boxes. Bakeries package their donuts using two types of donut boxes, which differ in material and color. Unlimited designs are available to create these boxes, yet the paper material you choose may alter the quality of this packaging.
Why are Many Donuts Boxes Pink?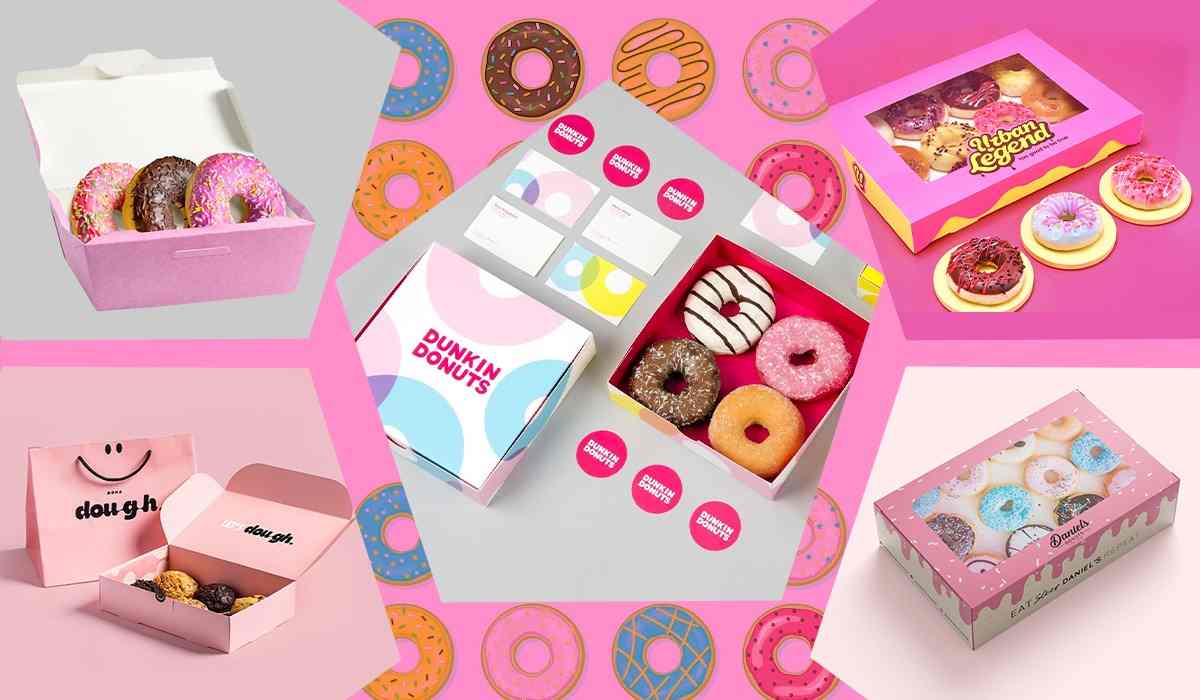 Pink donut boxes are another form of white donut boxes. The wish of one donut dealer became the cause of assembling donut boxes with cardboard instead of paperboard. That's how new pink donut boxes came on the market. So, donut boxes are pink simply because of the cardboard layers. The "9-9-4" layers of cardboard are perfect for manufacturing these pink boxes in the packaging industries.
Today, almost every second donut point prefer these pink boxes to white one due to their affordable rates.
Why are Pink Donut Boxes Cheaper?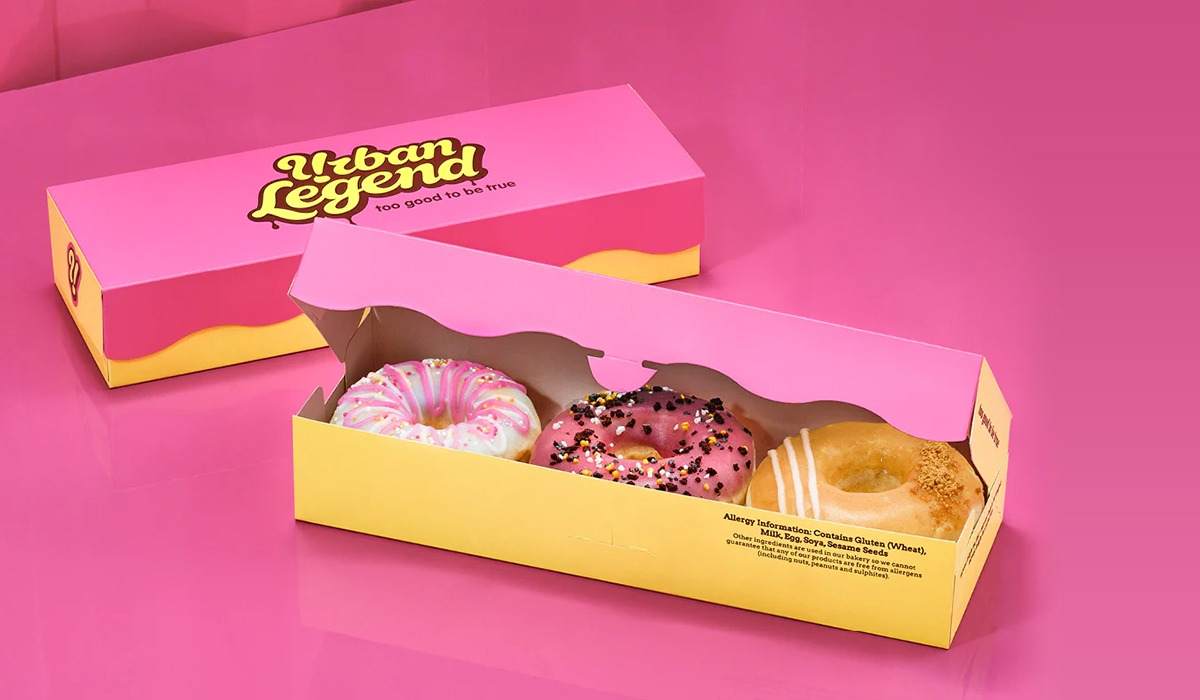 The selection of paper material you choose affects the price a lot. Based on the custom selection, pink boxes are cheaper than white ones because of the less costly paper material selection. Therefore, custom packaging gives an opportunity to small businesses to select their packaging according to the investment they can easily afford for an extended period.
Today, many more designs have emerged with the facility of customization. You can choose and use kraft to cardboard to assemble your high-quality packaging for donuts. Thus, the material selection makes your packaging cheaper or more costly.
How to Dispose of Donut Boxes!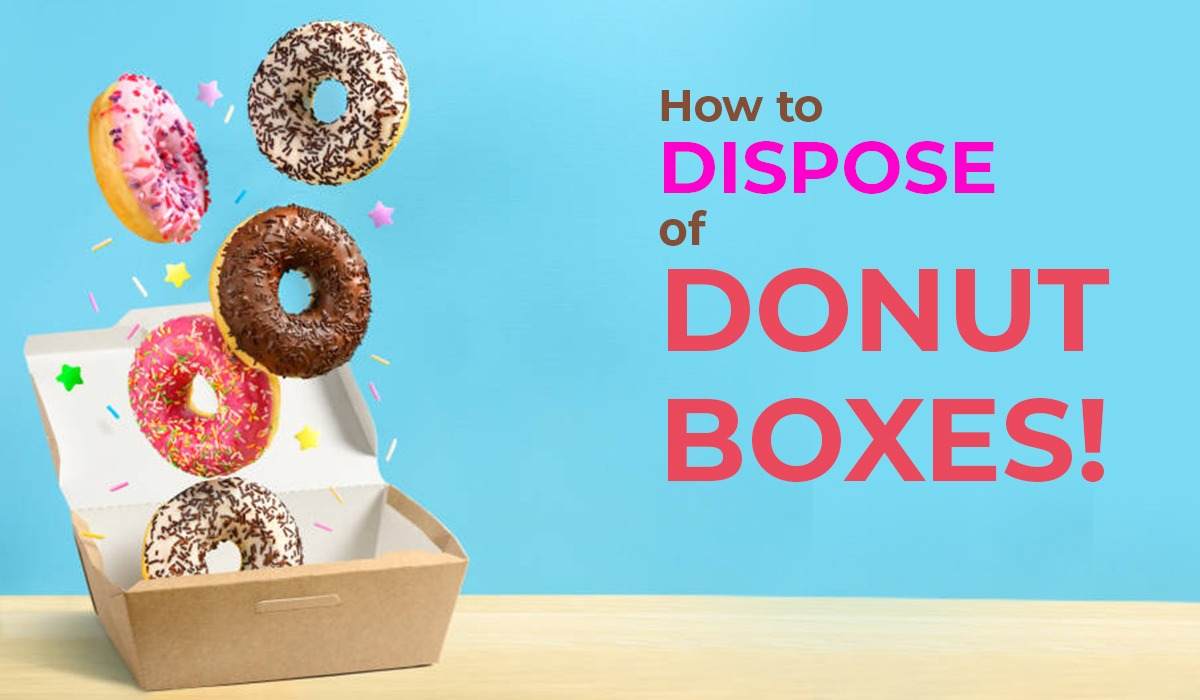 Disposing of recycled food boxes is almost impossible because of the food oil and grease. You can't directly dispose of your donut boxes and expect their disposition. Therefore, different strategies and methodologies come into hand to dispose of donut boxes.
It is essential to know that the paper material used in assembling donut boxes is disposable. The grease or oily material makes these boxes un-disposable. So, now it depends on your creativity how you clean boxes from these oily materials and dispose of them.
Thus, one of the best ways to dispose of donut boxes is to remove the grease and oily material from these boxes. After eliminating these materials, you can quickly dispose of donut boxes.
Are Donut Boxes Compostable?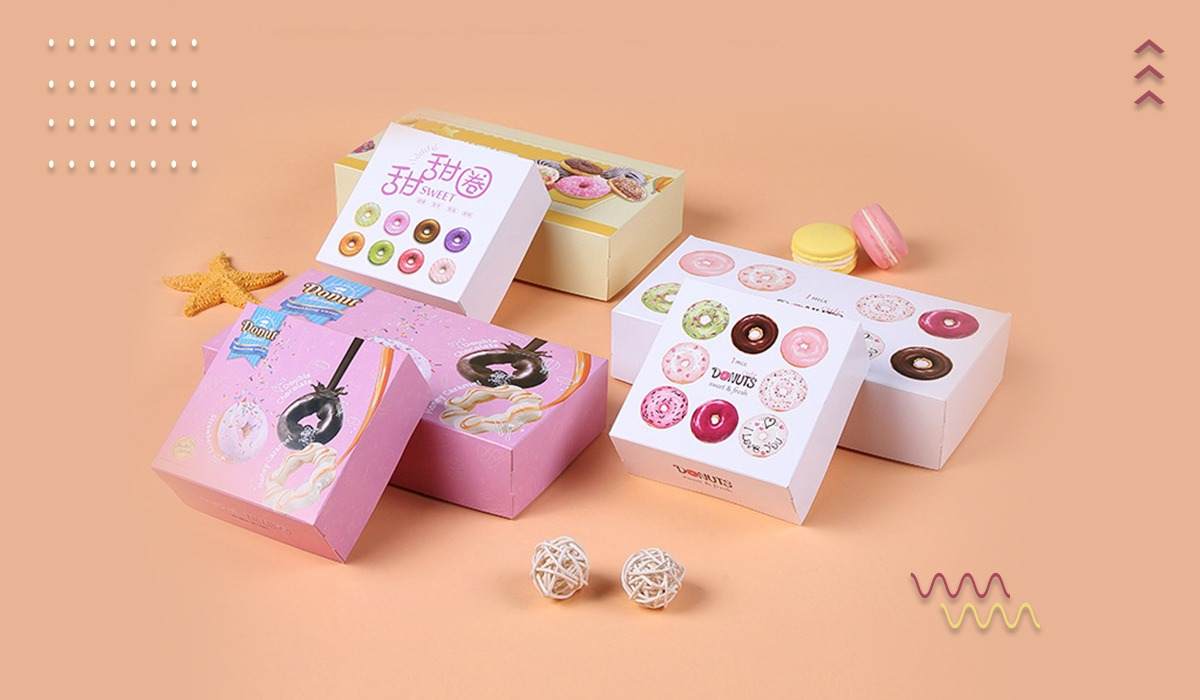 Composting any material is the next step in breaking a product or box into its natural form. So, almost every paper material can also be composted only if you can first eliminate all those materials that can stop this natural biodegradation.
As stated above, these are the food materials like oil, grease, or any other carbohydrate material that may stop the composting process. However, you can easily compost these boxes after removing all these non-compostable ingredients.
What Materials are Donut Boxes Made out of?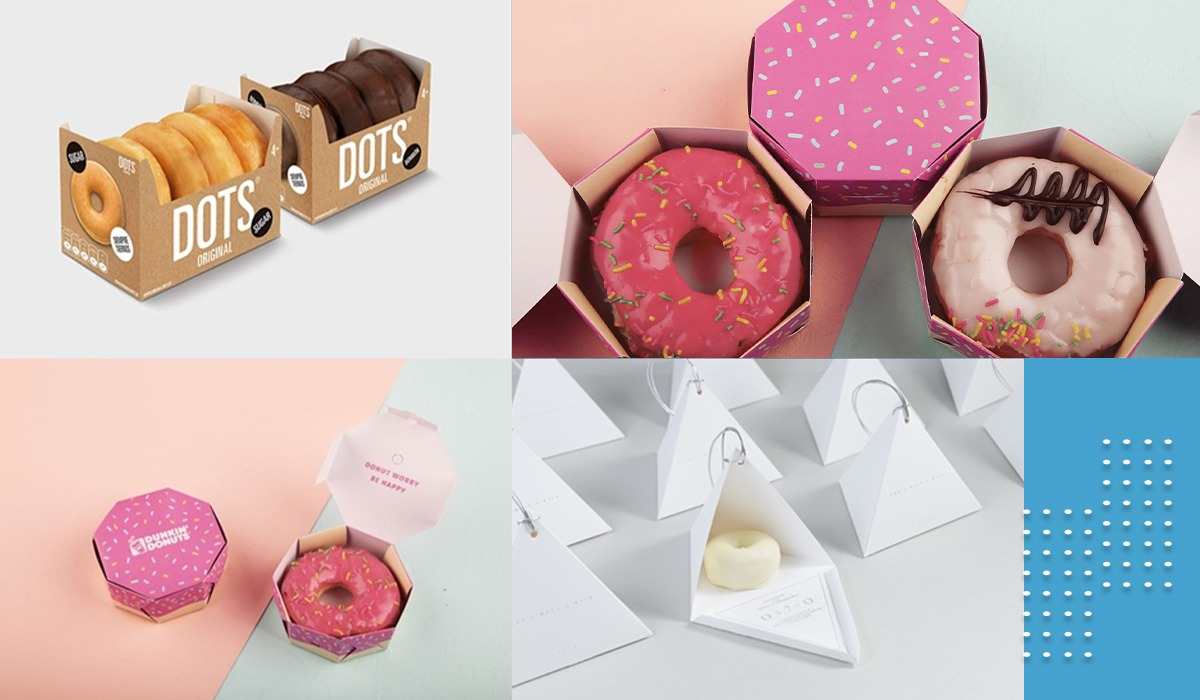 You can choose cardboard or paperboard to assemble donut boxes for your brand. It also depends on your choice which type of paper material you choose for your donut boxes. With the advancement of technology, it is no longer a difficult task to choose and use any kind of paper material and design you want for your packaging.
You can customize your packaging into any shape and design you want for your boxes with Instant Custom Boxes' free design support. The purpose of this free support is to make it easy for small businesses to choose the packaging they need at highly affordable rates without compromising on quality.
Valentine Box Ideas Using Dunkin Donut Boxes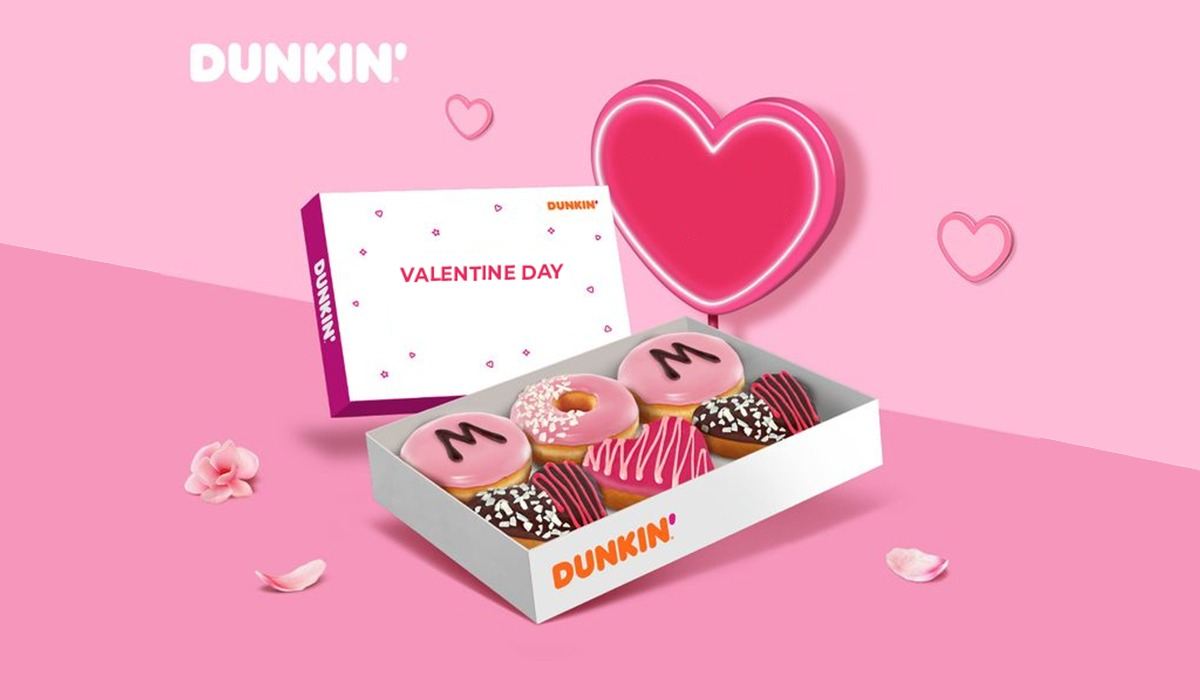 Creating valentine's boxes using Dunkin donut box ideas is no longer difficult. You can easily copy any design and style of packaging for your brand. Even more, you can also add your creativity to this packaging. You can customize your custom donut boxes into many different forms and shapes for valentine's day.
There is no limit on how many shapes you and designs your order by using design support. Customization of packaging is an opportunity for small and medium-sized businesses to customize valentine's boxes into amazing designs.
Where to Buy Donut Boxes!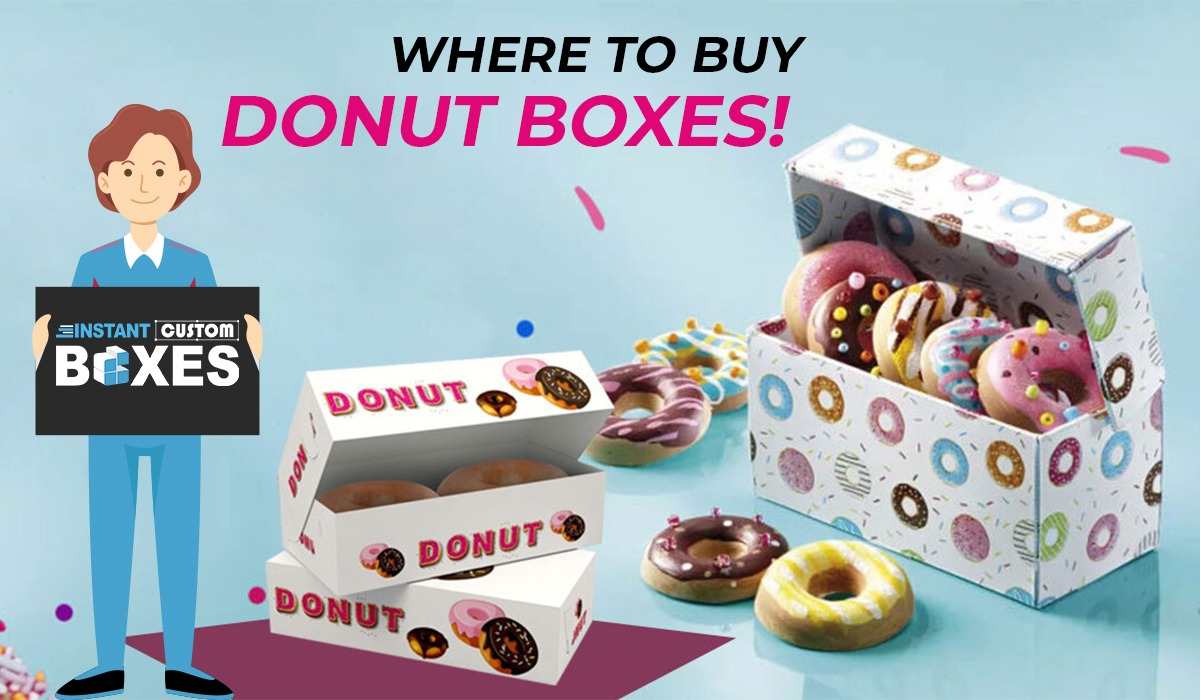 You can buy donut boxes from all over the world. Seriously. You can order as many boxes as you want by contacting different suppliers. Yet, if you want to enjoy free design support and customize your donut boxes as per your needs and demands, then don't let your brand try anyone. Instant Custom Boxes welcomes you to utilize our free design support!
Instant Custom Boxes is famous in this regard and offers unlimited design options to its clients. Above all, our free design support, free shipping, and free one-color printing have made custom packaging a piece of cake for small and large businesses.
Ending Line
Custom donut boxes are trending due to their capability of best protection and affordability. Yet, there are two types of boxes that differentiate from each other based on their paper material selection and designs. In custom packaging, you can choose any design and then get your order done for any box your brand needs.
Instant Custom Boxes provides you with one of the best packaging options to assemble high-quality boxes for your brand. You have complete freedom to order for yourself in design and number of donut boxes.