Influencer marketing today serves as a powerful tool that helps many brands to reach their target audiences. Accordingly, PR packaging ends up being one of the most effective strategies in influencer collaborations. In this strategy, brands send their exclusively designed boxes or kits to influencers. The main purpose is typically to engage and build relationships with them. Better yet, these packages can do a lot more than this. To get a better understanding of this strategy, let's find out about PR packages and how to create them exclusively!
What Is a PR Box?
PR packages or Public Relations packages, are customized branded mailer boxes or kits made by brands to send to those influencers. These packages are meant to create positive brand associations and generate buzz about their products.
So, what's in a public relations package?
Mostly, the components of a PR package include valuable products or services of a brand. Moreover, some brands also send some promotional materials and personalized touches in the package.
In other words, PR packages not only exist to create a buzz around a brand's products. More than that, these packages also provide influencers with valuable experiences and resources for them to share with their followers.
Understanding PR Boxes – What Are the Objectives?
Brands send PR packages in the form of flat mailers to achieve multiple objectives. However, the main goal here is to help in promoting the brand. Also, the packages will help brands to establish a strong connection with influencers and their followers.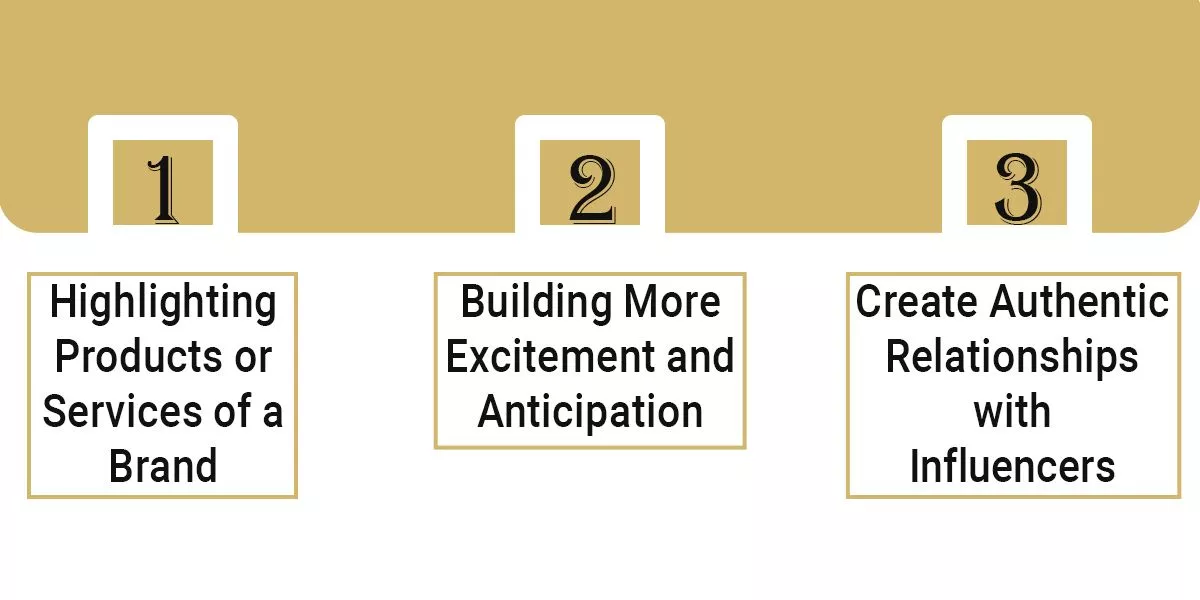 Have a look at some main objectives below!
Highlighting Products or Services of a Brand
When a brand provides influencers with a comprehensive selection of their offerings, it will ensure that influencers have a complete understanding of the brand's value proposition. As a result, it will then enable those influencers to communicate the brand's unique selling points authentically.
Building More Excitement and Anticipation
Exclusively designed packaging with branding elements will build anticipation among influencers. Far better, this packaging is designed to encourage those influencers to share their memorable unboxing experience with their loyal followers. Moreover, this element of surprise not only will increase the brand's engagement. Furthermore, it will also highlight the brand itself in a competitive digital landscape.
Create Authentic Relationships with Influencers
Through custom packaging solutions like Kraft Stay Flat Mailers, brands can demonstrate their appreciation and commitment to the influencer. Definitely, this warm gesture goes beyond a mere transactional collaboration. Eventually, it works well in establishing a foundation of trust, loyalty, and mutual respect.
Creative PR Package Ideas You Should Try
So, if you are a brand and are interested in having unique PR box concepts, have a look below for some ideas to design influencer PR boxes for your brand!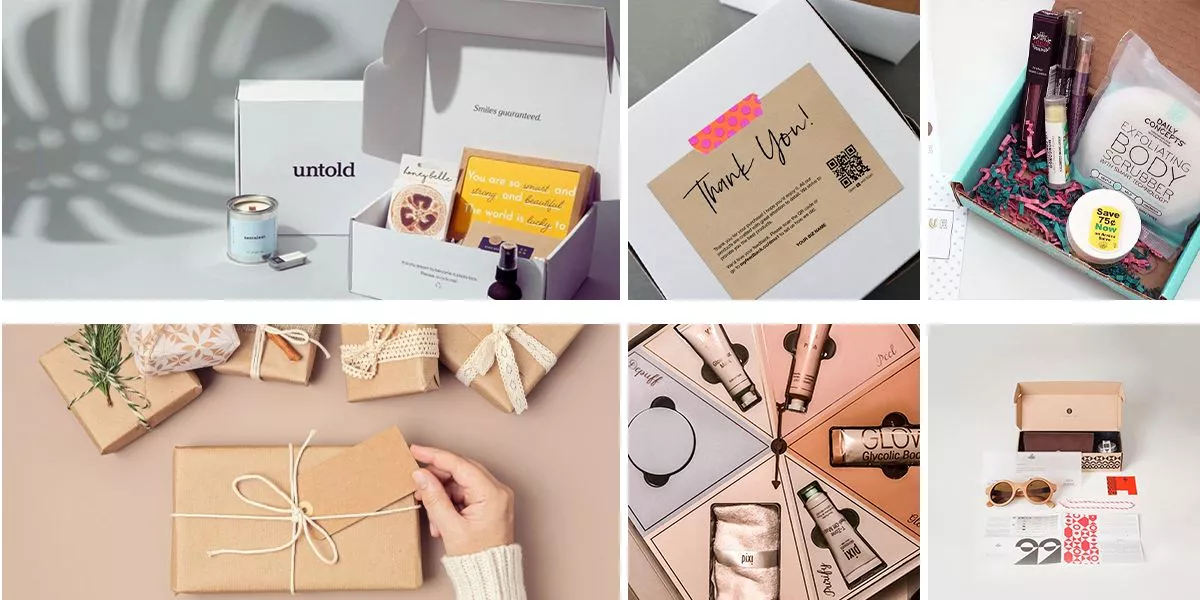 Choose Picture-Perfect Products to Send
Now keep in mind that inspiring influencers to post about your PR package means sending them the right products.
Here, you need to ask yourself about what would delight you enough to snap a pic or film a video for a brand. This simply means that you should think about how you can inspire your audience the same with the right products.
If you want to start small, you can think about PR package options for small businesses. In this context, you need to curate products that are relevant to your recipients. In other words, you should not ship random products you are trying to get rid of. Instead, you need to be smart about what you send in Gift Boxes.
So, here are some points you should note!
An appropriate value exchange
Many brands sending high-quality PR packages contain bundle products that exceed a $50-100 value when combined.
Never try to create stress for yourself by shipping temperature-sensitive or fragile products. After all, receiving a damaged product will only leave a bad first impression.
Colorful and eye-popping products in PR gift boxes are a plus point for effective brand promotion. Thus, make sure you send breakthrough products to those influencers. Also, you have to focus on the products that will fit flawlessly in an Instagram Reel or TikTok tutorial.
Sustainability and Eco-Friendly Packaging Options
We all know that this is an environmentally conscious landscape we are living in today. In this regard, showcasing sustainability in your design and packaging will help you align with customers' values. In addition, this packaging will also demonstrate your brand's commitment to sustainability.
Write Your Personalized Notes
Writing your personalized notes in PR boxes for influencers will make your products look and feel unique. Even better, doing so will show your due attention to those influencers. Most importantly, the personalized notes you provide can make their unboxing experience feel special.
To create personalized notes, here are some points you should remember!
Mention the names of your influencers to make them feel special
If possible, you should handwrite your notes, or at least, you can give your signature
Ask for feedback or ask those influencers to tag your social media account
Don't forget to say thank you to those influencers for their time
Include Product Talking Points
Another gift box idea for PR purposes you can consider is collaborating with influencers for PR packages to make the most of the products they receive.
This means that whether in a note or separate insert, you can provide specific details about your products.
For example, you can write down some essential points like:
A brief description of your products
The benefits or unique selling points of your products
Tips for using your products
Believe it or not, this type of information serves as a list of talking points for influencers when they post about you. Even better, presenting this info yourself saves them time looking up your products for details. Remember, the easier they can understand your products, the more likely you are to earn a positive post.
Make Your Public Relations Package Worth Sharing
For most influencers, much of the allure of Best PR Boxes is the unboxing process. This means that the experience should be fun, memorable, and worth posting about. In brief, making that positive experience happen is all about presentation.
Check out how you can do it!
Send them branded packaging
Branded packaging should include stationery and packing materials that reflect your brand's colors and logo. In other words, you should make your PR packages as unique as your brand.
Apply a Creative Theme
In case your products are seasonal or time-sensitive, you should create an attractive and memorable package design according to that theme. Here, you should think about how holiday packaging is always a sea of red, white, and green.
Give a Complimentary Gift
Adding a small yet meaningful gift will tell those influencers that you care and want to go the extra mile.
Distribution and Shipping Processes
Once you have designed and optimized your PR packages with all of the touches and extras, make sure you work with the right delivery company to send them to those influencers. For shipping options and logistics, you can consider using a trackable delivery method. This way, you can access regular updates about where your products are en route to your influencers.
How to Receive PR Boxes?
Now how will those influencers receive your PR packages?
Well, if they are on the PR list it means that with novelties they will be the first ones to receive a press release about your new launch. For influencers to receive your PR packages, you should make sure that they can promote your products and engage their followers quickly. This means that you need to choose influencers according to your products' niche.
How to Get a PR Box?
So, those are some ideas to create your PR packages and promote your products through influencers. If you are interested in sending those influencers your PR packages, you can get the most appealing yet cheapest custom mailer boxes from Instant Custom Boxes
FAQs
How to approach influencers for collaboration?
PR package is the most effective strategy to approach influencers for collaboration. However, you should choose influencers who are relevant to your product's niche so that they will be happy to promote your products.
What is the difference between regular marketing and PR packages?
Brands send PR packages to create an excellent public image. Meanwhile, regular marketing is to promote products or services to drive more sales.
Is it possible for small businesses to afford PR packages?
Any small business can afford PR packages by customizing their packages with a packaging supplier, according to their budget limits.
What are some creative ideas for PR package content?
Some ideas for PR package content include:
Using picture-perfect products
A personalized note
Sustainable packaging options
Highlighting product talking points
Making public relations package worth sharing
The package with a creative theme
A complimentary gift
Can nonprofit organizations PR packages?
Yes, nonprofit organizations can use PR packages to increase awareness among their targeted audiences.